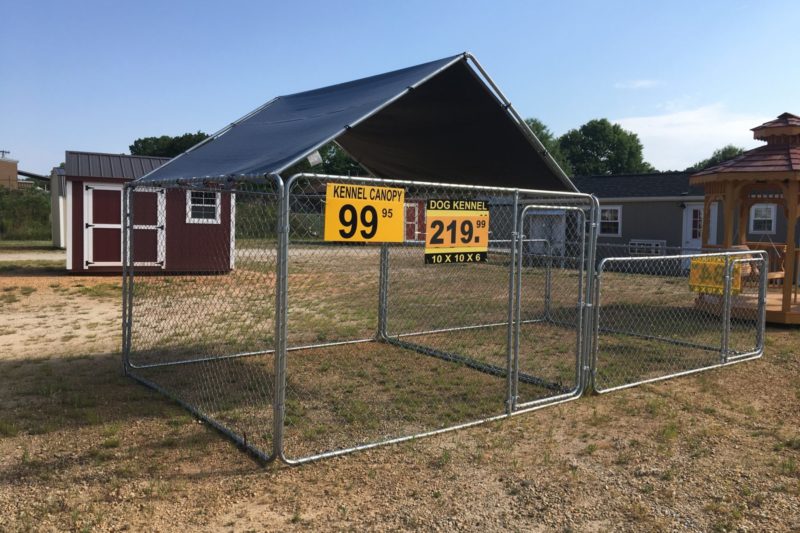 Give your furry companion a secure place to rest with a dog kennel from Fisher Barns. The great outdoors can be exciting for your pets, but when you're not there to supervise, it's settling to know your dogs are safe inside a quality kennel with plenty of room to stretch out.
We also offer an optional kennel canopy top to help protect your canine friend from the heat and rain.
With only 8 bolts to assemble, these are some of the most convenient kennels available! Stop by our locations in Abbeville or Greenwood today to get your kennel.
Contact Us